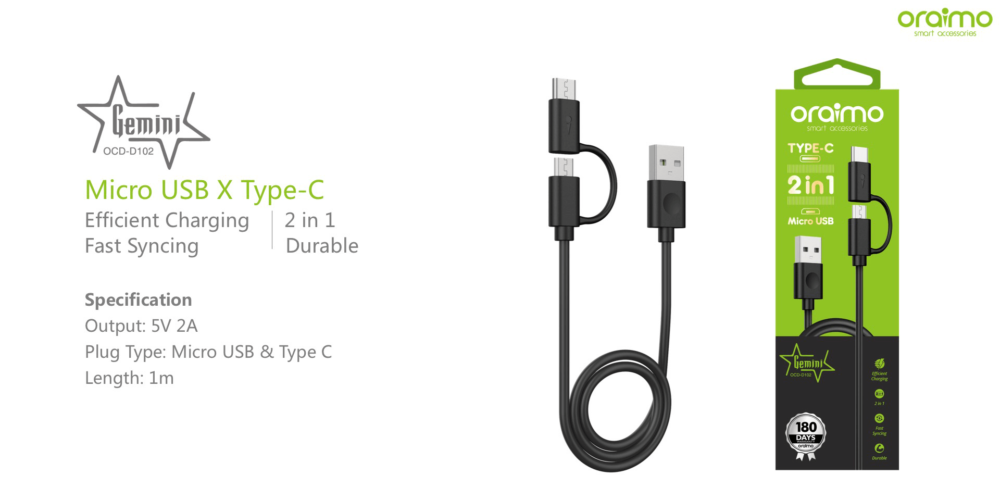 This cable can fulfill all your charging needs for almost all android devices without losing too much weight in your wallet. Compatible with almost all android phones, tablets, power banks and PCs. This cable allows you to move data at high speeds and charge your devices whenever the need arises. Good quality copper ensures you go hassle free all day long with your gadgets charged to the maximum.
Specifications:
Cable allows you to connect your Nintendo Switch to achieve reliable, safe charging.

USB C / Micro USB 2 in 1 Combo Design, One Cable to connect all your devices.

Aluminum Housing and Nylon Braided Cable design. High Quality ensure the Long Term use and Tangle-free.

1 Meter Extra Long Cable provides enough flexibility without distance limitations, you can use your devices when charging.

56kΩ Pull-up Resistor ensure charging safety at the 2.4A Maximum and the speed of data transfer up to 480 Mbps.